Pet Portrait Commission
£

40.00
Sold out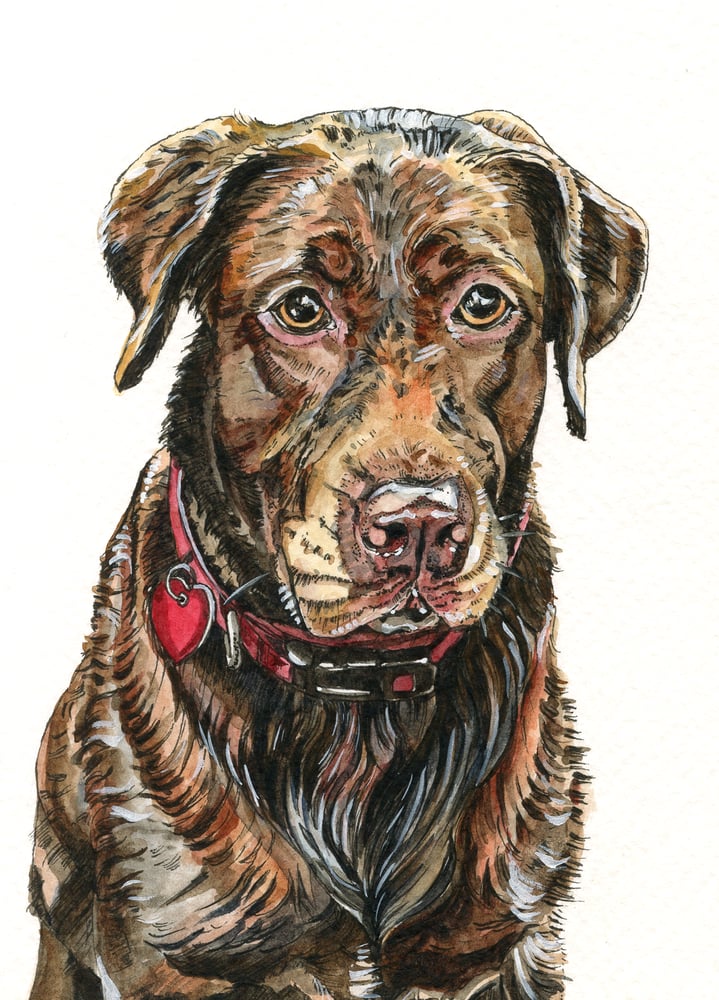 Watercolour and ink illustration of your beautiful pet, available in a range of sizes, and with multiple pets in one portrait. All pets are wonderful to illustrate; dogs, cats, rabbits, hamsters, chinchillas, lizards, tortoises, chickens, horses - all are welcome!
- A6 paintings are displayed in an 8x10" mount and are available with one or two pets
- A5 paintings are displayed in an A4 mount and are available with up to three pets.
For examples of previous commissions go to:
https://www.nicolahanrahan.co.uk/pet-portraits
Please be aware that portraits can only be as good as the photograph I have to work from! Poor quality photos mean that I cannot get a good idea of what your pet looks like - one high quality photo is better than multiple poorer ones from different angles. Ideal photos are:
- Taken in natural light (too dark and there won't be enough detail in the fur or eyes, and it won't be a true representation of your pets colouring)
- Fairly close up, preferably facing the camera, and nothing obscuring features like toys/blankets etc.
- Original high quality digital photos - particularly not screenshots of instagram photos as they just won't have the detail I need to work from, and they often have filters on them which do not represent the true colouring.
Once your order has been placed I will be in touch via email to discuss your portrait and so you can email your photograph for me to work from.
My portraits take approximately 3-4 weeks to complete.
Additional prints of paintings are available - perfect for gifts!